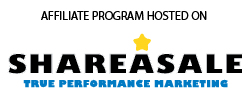 Visit http://www.shareasale.com/shareasale.cfm?merchantID=30379 to sign up now.
EventSupply.com Affiliate Program
Are you planning an event? Event Supply is the premier provider of event related supplies nationwide. We sell any and all supplies needed to execute or host a successful event. Our goal is to be your one call for all of your event needs… making you more efficient and effective. We are known for our great product selection and excellent customer service.

Our vast product selection includes the following categories for event professionals: crowd control, exhibit & tradeshow, fencing, banner flags, event flooring, stages, promotional products & premiums, tents, road cases, and shipping crates. In addition, our wedding section offers over 3,000 custom designed wedding accessories (cake toppers, wedding favors, and wedding decorations). We will expand into further niche events in 2011 including team sports, ski sports, horse events, and many more!
Program Details
$158 average order size

10% per sale commission

5% two-tier commission

Keyword Policies: You may not bid on the trade name or misspellings. Affiliates may not use the trade names in the ads. Affiliates may not us the destination URL in the advertising links.




Event Supply

has teamed up with ShareASale to offer a simple affiliate signup process, so that you can begin earning commission payments from your website as soon as possible.
Visit
http://www.shareasale.com/shareasale.cfm?merchantID=30379 to sign up now.

Please Note: Membership applications are reviewed by our staff for acceptance, and you will typically receive an email from us within 24 hours from the time that you confirm your application (by confirmation email). Our Membership Review Team will review your site for the following things in order to accept you into our network:


Quality Site Design
Top-Level-Domain (i.e., www.yourdomainname.com) (not required but recommended)
Website Language (We only accept sites in English)
Prospective ability of your site to drive traffic to our Merchants
Any illegal, porn, hate, etc... on your site, or on sites that you link to
Other misc. factors


Decisions made by ShareASale about membership applications are final, but you are free to re-apply if you wish in the future, should your application not be accepted. Please provide as much detail as possible when applying so that we can review your application accurately.

Affiliate Terms of Use